Absence of a person
How can e.g. a student be set to "absent"? And how is absence marked?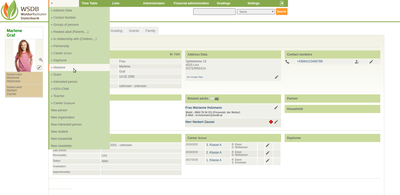 First select the respective student - e.g. by entering the name in the top right in the search field. Then in the main menu under "+" you will find the menu item "Absence".

Note the school year, absence from/till and the reason for the absence in the form.
Only click "Sign-out during absence" if e.g. the student moves to another school for 1 year and does not remain registered at the school during this time.

After "saving", the student is marked in color (orange) in the class list during the absence.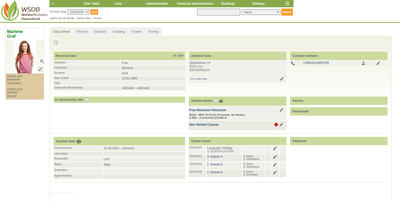 The absence is also noted in the student's data sheet under  "School career".